Windscreen Repair vs Replacement

In the past, a cracked windscreen could only be replaced entirely. With modern techniques however, a cracked windscreen can increasingly become repaired, saving you on time and cost.
However, severe cracks (depending on size, depth, and location) may still require a complete replacement.
A windscreen crack repair specialist can assess the damage and recommend the best solution for you.
Benefits of Windscreen Crack Repair

Ignoring a cracked windscreen can have detrimental effects. Here is why you should engage a windscreen crack repair service as soon as possible:
Protects the integrity of your vehicle
Reduces the risk and intensity of glass shattering upon impact
Allows for proper deployment of airbags
Improves visibility on the road
Protects you and your family, and the car interior from harmful elements
Saves time and money (where a repair will suffice)
Common Causes of Windscreen Damage

Here are some common types of damage we see:
Road debris hitting the windscreen
Windy or stormy weather
Collisions and accidents
Poor installation
Poor glass quality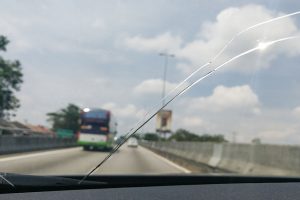 8 Cushion's Quality Windscreen Services

Customers who are concerned about the costs and hassles of repairing or replacing their car windscreens need not worry anymore. 8 Cushion guarantees that all repaired or replaced windscreens are leak-proof and rust-proof.
Our services include:
Car Windscreen Replacement Service
Car Sun Roof Glass Replacement Service
Car Glass Window Replacement Service
Car Windscreen Water Leak Test & Troubleshooting
Car Windscreen Scratch Repair Services
Car Windscreen Crack Repair Services
Better yet, all repaired windscreens come with lifetime warranties!
At 8 Cushion, we also assist customers to make claims from insurance companies and work swiftly for your ultimate convenience.